Provide Billing Information
As a prerequisite for making subscriptions, you will need to provide billing information for your account. After logging in the marketplace, you can navigate to your company information via your initials in the top right, click "Company" and scroll down to the Billing section. Now you can enter your billing information.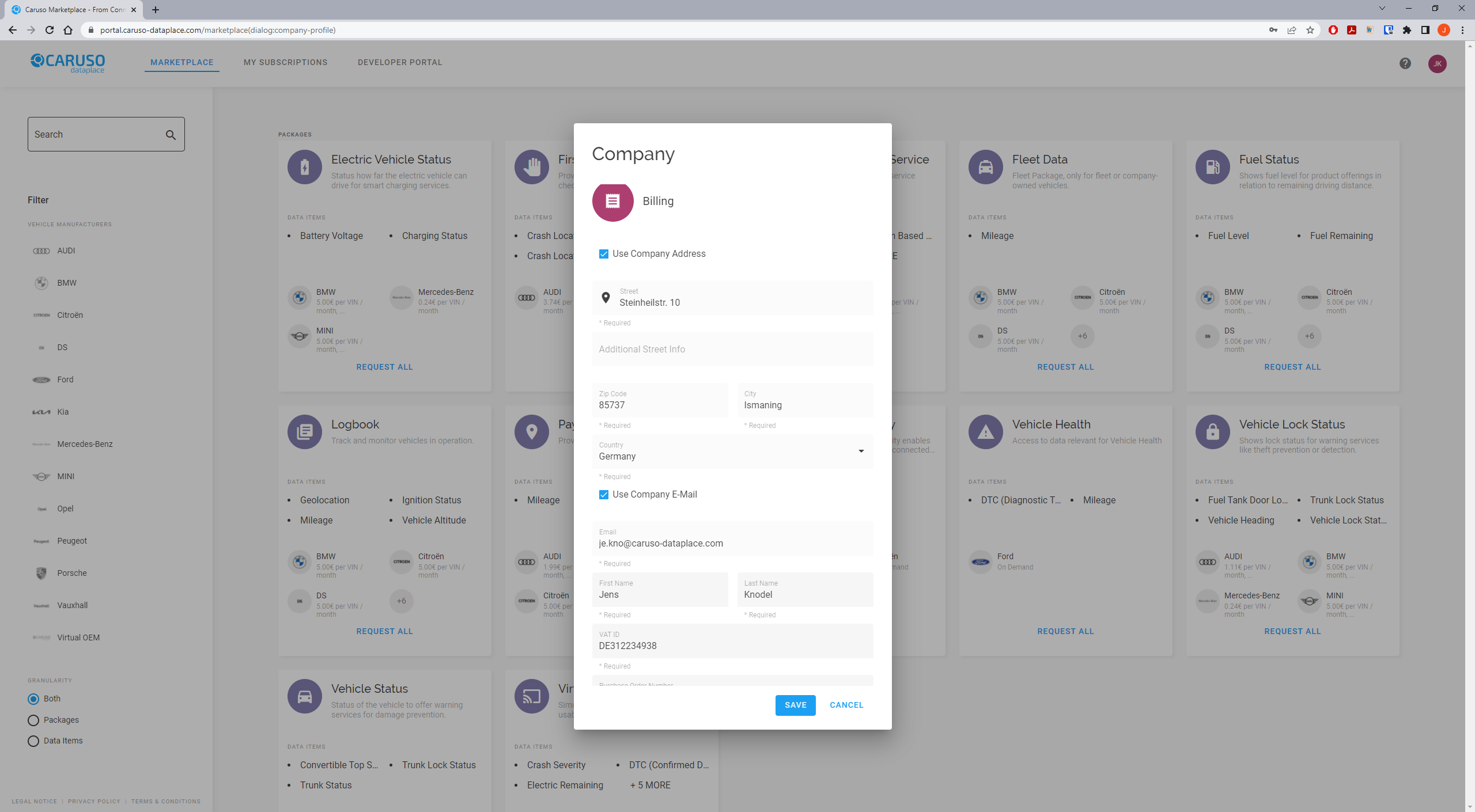 As a customer of CARUSO note that we require billing information for generating invoice for data delivery. Please take some time to read through our billing procedures.
You will need to provide billing information prior to making any subscription. Providing billing information is simple and straightforward, just navigate to your Company information and scroll down to the Billing section and fill in all required fields.
Invoice are created automatically based on the pricing model, price, and the usage as described in your subscription. The charges will be calculated on a monthly basis, The billing cycle starts on first day of the month and ends at the last day of each month.
The calculation of the charges happens usually on the first working day of the new month. After we issued a new invoice, you can download it at the "My Invoices" section at the marketplace. There you can also find your history of past invoices. In addition, you will also be notified by email to your billing email address for every new invoice.
Your active subscriptions are billed monthly based on the selected pricing model. Terms of payment and payment method are stated on your invoice. Please quote the invoice number for all payments.
You can update your billing information at any time online by logging into the marketplace and go to the "Billing" section.