Explore the Marketplace
Using your account, you can log in and explore our marketplace. Our platform provides access to data from most major brands and vehicle manufacturers in Europe. Please have a look at the available brands and their respective connected models and makes at our website.
Now it is your choice: either pick one of the predefined data packages that CARUSO prepared for you or navigate the data items available and request those that are of interest to your use case.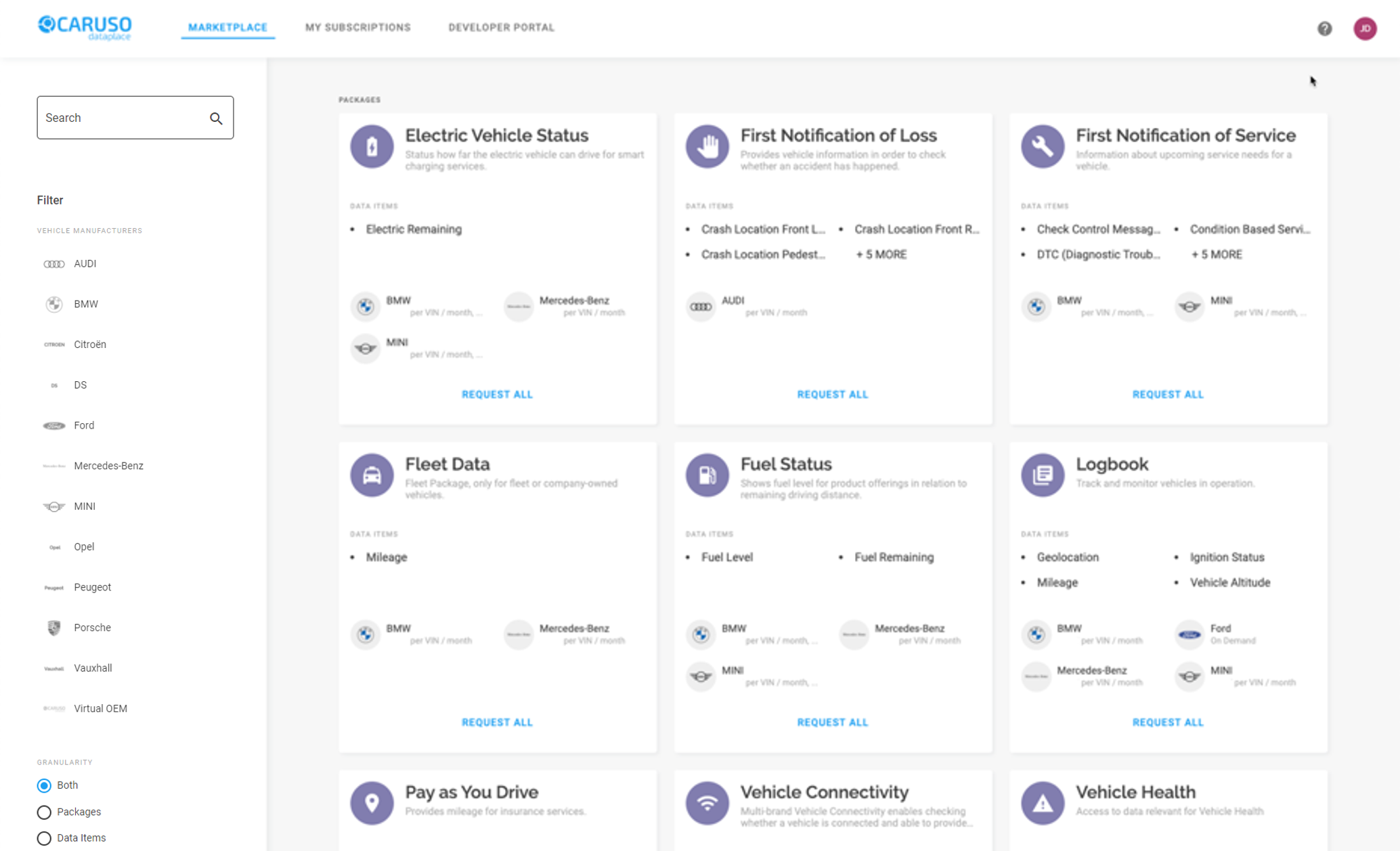 The data packages and data item offers state also in detail information for which models, which countries, which pricing model, and any possible limitation that may exist. Also, have a look at the data response example to make sure that the data delivered fits to your needs. We prepare a Subscription based on your input. By default, a subscription is also bound to the expiration of the marketplace account of your company.